The solar impulse fondation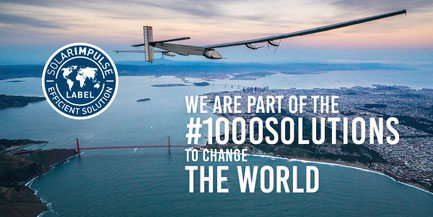 In 2016, when Bertand Piccard and André Borschberg travelled 40 000 km around the globe in a solar airplane without fuel, that was a historical and a first-of-its-kind event for the clean technology and renewable energies world. The echo of this technology achievement reached governments, institutions, companies and celebrities around the world : which drived Bertrand Piccard to create  the Solar Impulse Foundation. 
The fondation's goal is to fulfil the gap between ecology and economy by durably reducing our impact over the environment while enhancing economic development. 
The foundation gave itself a challenge : identifying 1000 clean efficient and profitable solutions to encourage institutional authorities and decision-makers to aim for more ambitious environmental and energy policies. 
The "Efficient solution" label by Solar impulse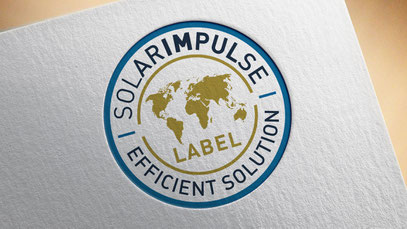 Since the 2015 COP21, in which OGGA was selected as a FrenchTech ambassador, until our starter as a member of the Solar Impulse alliance, we always kept our morals while developing efficient, sustainable and reachable solutions.
It is a true reward to be recognized by independant international experts from the Solar Impulse Foundation. They examined and analysed our Eco-Touch solution on three major criterias :
›  The feasability of our solution
›  The environmental impact of our solution from the production to the distribution
›  The profitability of our solution as well as the economic stability of our company.
More than being just a token of hardworking for our clients, this label is the outcome of years of work to reach an economical, technological and environmental stability for our company.
oUR SOLUTION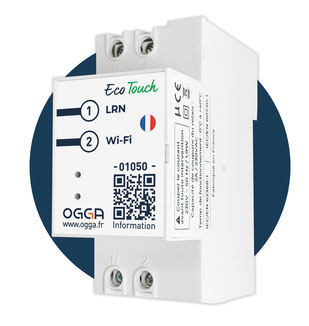 Stéphane Gagnat, Managing director at OGGA :   "Since 2014, Patrice Bouchand (Head of R&D) and myself have imagined, tested and tried out solutions against energy waste.
We have been drived by the social and ecological impact of the globalization. We quickly decided to create a solution that could be reachable for anyone aiming for energy savings. This is why we are truly determined to position our solution toward social housing because this is where energy awareness is waking up.
Often, human and entrepreneurial adventures come from encounters, and we had the chance, in our beginning, to encounter Eric Perron (Grand Lyon Habitat) and Jean-Michel Paris (Immobilière Rhône-Alpes) : two very influential social landlord in our region. These two social landlords, sensitive to the energy efficiency stakes, offered their trust  which allowed us to develop a solution which was really efficient in terms of ecology but also sociologically tolerable. 
For 7 years, we adapted our solutions, optimized their operating, facilitated their installation, made them easier to use, enhanced their longevity and spreaded their field of use. For most, our economic model surprized  and seemed doomed, but we kept our heads high to offer autonomous, subscription-free and a maintenance free solution while putting our turnover on the background. We remained true to ourselves and to our main goal : make people do energy savings while putting aside a better financial result. 
We show the world that it is possible to create solutions with the aim of reducing greenhouse gas while creating a profitable and ethical business. Today, OGGA equipped more than 4000 housings with a made in France solution. We created real partnerships with integrative companies and social landlords. 
CONCLUSION
Despite the GIEC's report and the population awareness over the global warming, we see too much building operators being puzzled regarding innovative solutions that are handed to them to reduce their environmental impact. Since the creation of OGGA, we try to raise companies awareness to prove to them that out innovative solutions are a real tool against the global warming and reducing their carbon footprint while guaranteeing a real comfort in the use.