Nicolas debeney, director of real estate at les résidences yvelines essonne (lrye)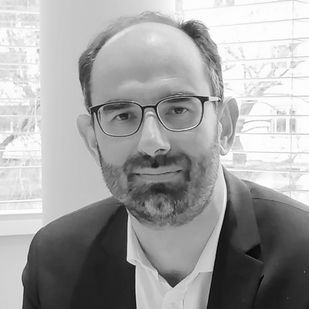 Since Les Résidences Yvelines Essonne started, more than a year ago, its innovative policy for connected social housing more than a year ago, more than 1200 dwellings have been already equipped with OGGA's solution. With an aim to "connect 2000 dwellings from now until the end of 2021, and then to continue to connect from 1500 to 2000 dwellings every year", the social housing association is really looking for a massification to bring expense reduction, comfort, and security to their 100 000 tenants. A precursory and voluntarist policy that will be explained by Nicolas Debeney, Director of Real Estate at LRYE in this interview.
Adrien Rolland, Innovation and Environmental manager, presented us the way LRYE started to apply its connected housing policy. As the Director of Real Estate of one of the biggest Ile-De-France social housing associations, what were your thoughts on smart building?   
Nicolas Debeney : When we started to consider this subject in 2018, the aim was to bring, in addition to our 3 pillars such as energy savings, comfort and security, a real modern side to dwellings that are sometimes old. This could be a new service brought by LRYE and something our tenants could be proud of. 
What type of connected solution were you looking for ?
   Nicolas Debeney : When a solution has a direct impact on the everyday life of our tenants and helps them save money, we know that they will easily accept it. That's what drove us in our research for a solution. We needed an open solution which could benefit our tenants, and which would also respond to our technical objectives. Something that would be simple, affordable, and easy to understand. We thought that this could become LRYE's signature. Tomorrow, if you enter one of LRYE flats, it will certainly be connected.
"OGGA brought a practical, reasonable solution, which is easy to understand for everyone"
How did you proceed to find the right solution and the right partner?
   Nicolas Debeney : We started with a pilot dwelling, some sort of showroom in which we tested many solutions. We did not want to have just a useless gadget, so we chose the most reliable and robust solution. 
"OGGA has brought us a practical, reasonable solution, which is easy to understand for everyone. This company from Lyon presented us a project with words, hardware and functionalities that were easy to understand. 
Why did you decide to apply the large-scale deployment strategy so fast? 
   Nicolas Debeney : A lot of builders, social housing associations and property developers proceed by launching pilot tests. To move faster, once we found the right solution, we decided to directly deploy it. Even if we equipped 1500 dwellings every year, which is already considerable, with a building stock of 32 000 dwellings, we would still be equipping it 20 years later! With OGGA, we can really consider a fast and realistic massification. Without this strategy, we wouldn't be able to say that LRYE offers smart home. To be credible, we have to act fast.
" Significant first results, especially regarding energy consumption reduction "
How can you integrate smart home into your social building stock on such a large scale ? 
   Nicolas Debeney : We engaged ourselves in a global renovation and modernization policy. Whether it is the construction of a new building, a massive renovation project or the refreshment of a vacant dwelling, we systematically equip them with OGGA's solution.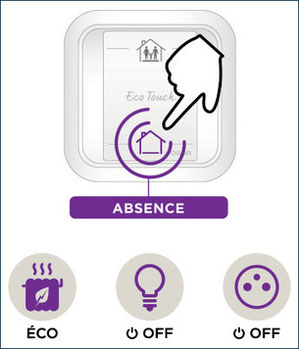 What is the feedback from the first 500 connected dwellings?
   Nicolas Debeney : We have got really interesting feedback. As soon as the solution is explained to the tenants, they accept it. It is especially true regarding energy consumption reduction, which is our first purpose. There are already results, but we need to wait a few months to gather more accurate data, especially regarding tenants' satisfaction.
Our tenants can for example use a switch when they go out to turn off all devices in their flat.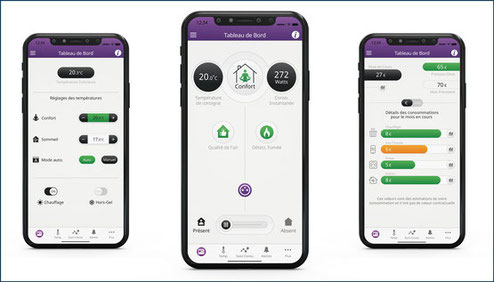 You mentioned modernity. What do we mean when we say a "modern" social housing association?
   Nicolas Debeney : It is a housing association in which you are proud to live. Being modern is having a clean, decent dwelling, where tenants feel comfortable, secure, and where their expenses are optimised. At Les Résidences Yvelines Essonne, when you move in a flat, it is always refreshed prior to the event, and you also have a client service center with a local team accompanying you.
"Smart home contributes to our brand image for local authorities which can entrust us with new flats"
Actually, how will you measure the success of your connected home policy? 
   Nicolas Debeney : Our tenants' satisfaction will say it all, and we will also accurately analyse data on energy consumption rates. If we see that tenants from a connected dwelling have their energy consumption expenses decrease over time, it won't be just a coincidence. Concerning our partnership with OGGA, it will be a win if we have a good rate of mobile app users and a good use rate of connected devices. For now, I think that we have made the right choice, and that we are one step ahead in terms of smart home. This also contributes to our brand image for local authorities, which can entrust us with new flats as they think that we can renovate their dwellings while bringing a modern side to them to stand out. 
How do you see the evolution of social housing in 10 or 20 years? 
   Nicolas Debeney : At the beginning, social housing was just a temporary place to live, a springboard. I realise that it isn't the case anymore. Today, there are people who have been living in social dwellings for 40 or 50 years. From now on, we must do things in a manner where people aren't ashamed of living there. They must be able to tell themselves that they are treated well, listened to, and that they have access to the benefits of modernity such as a mobile app, connected devices, as well as quality materials. It is important, as I think that in the coming years there will be more and more people living in social housing on a permanent basis. That's why we must follow this movement and try to make the everyday life of our tenants more enjoyable.  We must bring them pride and connected home plays a role in it!
---