"With ogga, digital benefiting tenants is in the center of our partnership"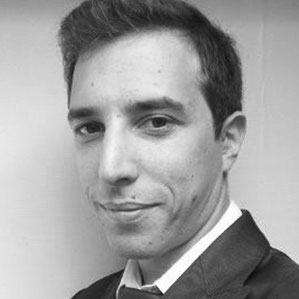 "Developing a fourth fluid in our operations". This is the commitment Les Residences Yvelines Essonne made to initiate the connected social housing. In its innovative will to create "the futuristic housing, reachable and comfortable for everyone, whatever your situation is". The social landlord which accomodates more than 100 000 tenants in 32 000 housings spreaded in 134 cities launched the 1st of Januar 2020 its connected label.
An approach focused on charges reduction, comfort, security and maintaining the elderly at home.
In this way, OGGA was selected to respond to LRYE's objectives through a basic pack including Eco-Touch module, an evolutive solution which connects housings while making them economical and easy to pilot.
After a convincing test phase, we are actually deploying our solutions and aim to equip 2500 housings every year in rehabilitation, newly rented housings and new constructions. Adrien Rolland, in charge of innovation and environnement at LRYE chose OGGA as a partner for this project. He is co-developing the "useful digital" for the social landlord.
As the responsible for innovation, what is your vision of a connected housing adapted to social housings ?
   Adrien Rolland : When we speak about digital in a social housing, there are different subjects. The first is the quality of life that we need to bring to our current and future tenants. There are three main axis that guide us on this path : allowing them to control their expenses, insure them security and bring them the utmost comfort on a day-to-day basis. It's a form of logic that aims to offer a functional and quality housing. 60 years ago, we used to say that attractive housings were housings providing running water. Yersteday's running water is today's connected housing !
Other main subject : we often accomodate populations which are overwhelmed by technology, there is a true gap. I think that one of our missions is to give them access to the digital. Of course, this doesn't mean that we are going to teach them how to use Facebook or give them a phone, but we want to make them benefit from a useful technology that isn't just a gadget. In a way,  this is a true pedagogy.
The last aspect of our project is the global will to make our real estate attractive. Each year, we lead rehabilitation programs to make our housings beautiful, functional, contemporary and innovative. This is a promotion of our real estate and digital takes a natural part in it.
After setting these objectives, how did you establish your strategy around connected housings ?
   Adrien Rolland : The big idea was not only to follow what tenants want, but see a bit further away by answering to their needs in three axis : charges, security and comfort. The first axis is essential because for some, saving just a few euros every month can make a real difference. After we set this foundation, we conducted a study to know which solutions could be the most efficient. The process of chosing the right solution was divided in different phases. In march 2019, we designed a connected housing sample which was used as a laboratory. The idea was to create a real housing that represents the one we really have and we tested around 10 different connected equipements. The objective of this research was to clarify the market and learn what could be done nowadays in a housing. Then we worked on a large consultation for a prototype that could be tested at summer 2019.
"Really experience the concept of a connected housing to get rid of any gadget effect"
So this is where you reached a point where you knew which solutions could fulfill your needs ?
   Adrien Rolland : Yes. The idea was to experience the concept of a connected housing and see if it had a real interest for a social landlord such as LRYE. But also to understand how far we could go into this kind of technology without having the "gadget" effect. For example, if I look into what's trending nowadays : connected speaker. It's really nice, it allows you to do a lot of things, but it's not our job as a social landlord to offer that to our tenants. To simplify, today the thing that attracts us is a better control of the heating budget rather than a light bulb that can switch colors...
What were your expectations regarding a connected solutions supplier ?
   Adrien Rolland : Firstly, we wanted it to answer to our three main stakes, which is what structured our reflexion and picking process. Beyond that, we wanted a solution which would be very easy and intuitive for our tenants. Furthermore, this solution needed to be functional offline making it fully usable if the tenant didn't have internet or a smartphone. Finally, we wanted a connected solution that could be scalable. On these expectations, OGGA's solutions proved to be the most pertinent.
Made in France, simplicity, coconstrucion : OGGA's assets which seduced Les Résidences Yvelines Essonne
In what way did OGGA make a difference ?
   Adrien Rolland : In retrospect, one of OGGA's strenght is the "Made in France". It's not the only one, but it's an argument which we are very sensitive to. Regarding the solution itself, the simplicity and the ergonomic design made a big difference. More than the price, it's really the fact that almost anyone could understand and use the solution. The "hidden technology" side which doesn't scare tenants really adapted well to our specifications. At winter 2019, we tested Eco-Touch prototype in our sample housing. And at summer 2020 we contractualizes with OGGA.
Since the beginning, coconstruction is in the heart of our collaboration with OGGA..
   Adrien Rolland : Although we are in a client/supplier relation with a market, contracts, figures, etc. we built a real relation based on connected housing benefitting tenants. And the aim is to really grow together. We speak on the phone at least once a week since we contractualized ! And it's not just about orders or prices, it is about improving our system. What's really appreciable with OGGA's team, in our developpement, is that what could be true last month isn't necessarily true today. So we constantly improve ourselves... 
Not forcing tenants to use mobile app YETI but allowing them to discover its utility
You wanted to put the mobile app Eco-Touch by OGGA with LRYE colors while renaming it YETI. Was it a way of showing your tenants that you are engaged in mordernity ?
   Adrien Rolland : Yes, we want to retain our tenants and it's easier and much more understandable for us to have our own app. Furthermore, we had so much specific developping requests for this app that at the end it is really designed for our tenants.
On the YETI app, you wanted tenants to personally set their consumption goals. Do you want to start some kind of a pedagogy ?
   Adrien Rolland : Absolutely. On the energy budget control, the idea is to use pedagogy and consumption objectives to make it easy to understand for people who don't necessarily understand the concept of kWh. The fact that we can convert kWh directly in Euros really helps tenants understand what they really consume. We really see ourselves as a partner for our tenants. In other words we have real societal and social values in our work. It is not just about providing a roof. I don't know if this is the same with every other social landlord, but at Les Residences Yvelines Essonne we have a declared will of going further than that.
How do  you make your tenants use this technology ?
   Adrien Rolland : I don't think we make them do anything, we only encourage them. And in that we find the strength of Eco-Touch. A tenant who doesn't want to use it because he doesn't feel comfortable with it will only have one more switch in his home. But other that that, he won't see any difference from what he had before.  However, we will promote the system because the goal is still for them to use it. We are in a positive communication, it's our job to show how the product will benefit their life. Our speech is "We put these equipments in your housings and then you can discover them at your pace. You can contact OGGA if you have any concern ...". I think that in the beginning, people will juste use the Absence/Presence switch and then gradually use the mobile app. As for the heating system, even if the tenant don't do anything, Eco-Touch will automatically regulate it and there will be a real optimization that will reduce the consumption bill every month. We will also count on word of mouth because people will quickly understand that a better use of anything that consumes energy means a better control over your energy expenses.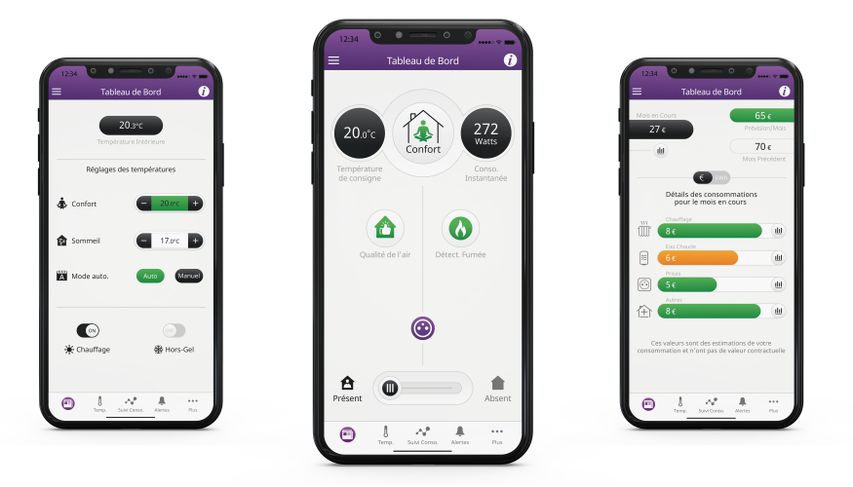 In the future, connected social housings development must come with humane values
In the long run, let's say 5 or 10 years, how connected do you think your housings will be ?
   Adrien Rolland : Today, we want to connect our housings while being very careful about our tenants personal data as well as what's being done in terms of connected buildings and maintenance. Being able to optimize and predict repairs is inevitaby interesting but it is too soon for LRYE. However, elderly support could be the next step for us. We have the will of being innovative in this field because the needs are there and OGGA can help us.
Overall, i think that social housings don't have limits in terms of development, services and data volume. The main issue is to offer a pertinent solution without falling into a gadget. I see its development going through real humane values. We saw it with the lockdown : people need social interactions. For us, it must go through caretakers, but it can also be a neighbour or someone by the phone. And maybe digital could do the connection between them. 
What are your criterias to evaluate a connected solution efficiency ?
   Adrien Rolland : Our main criteria is housings feedback. For example, in 18 months, we will see if tenants are happy with their solution. Moreover, when caretakers and agencies show homes to new tenants, they will see if future tenants find a real interest in these connected solutions. Finally, if I have concrete proof that tenants are making economies, the experience will be a complete success. Satisfaction, ease and economies : these are the keys to success for this project.
---