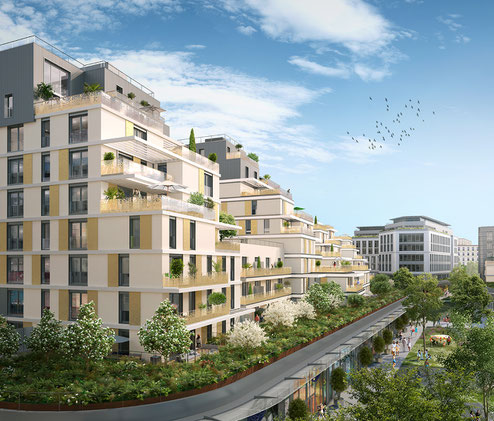 This project is going to completely reshape and galvanize the city centre of Issy-Les-Moulineaux (92). This year, we will create a vast Eco-Neighbourhood hosting 40 000 m² of housings, offices, shops, restaurants, public buildings and 13 000 m² of green spaces.
Designated as an operator/investor, Cogedim conceived an innovative and connected district serving its inhabitants. To connect its housings, the property developer chose OGGA and our innovative solution : Eco-Touch.
A first for a project of this scale for Cogedim...
"Connected by nature"... An approach which would perfectly fit with OGGA's philosophy. But in reality, this quote comes from Cogedim and was chosen to introduce their ambitious projet Issy Coeur de Ville which will emerge at the end of 2021. This vast set of 100 000m² developped in the city center of Issy Les Moulineaux will rise at the old Centre National d'Etudes des Télécommunications site. It will feature residential buildings, a senior residence, offices, public equipement such as a school group, a nursery, a community center and a next generation shopping mall. Enough to reshape and galvanize the Smart city Hauts-de-Seine attractivity.
Digitalization as the key thread
By naming Cogedim as the operator/investor, Issy Coeur de Ville city wished to digitalize itself to benefit its inhabitants. The aim is to create a respectful environment, which promotes social interactions and the "well living together", from the outside to the inside.
Easy village app, an innovative action from Cogedim, will give the smart district inhabitants an access to all its services, a way to interact between each other and the ability to remotely monitor their housings. This way, OGGA solution Eco-Touch will be integrated to Easy Village : offering tenants new scenarios of comfort enabling them to add connected devices to their housings.
For the 55 years experienced property developer, this program will be a concentrate of knowledge and expertise to meet the new needs of the inhabitants. The whole 40 000 m² will be connected. But for this project, digital won't be just for appearences. The aim is to offer tenants a real service and devices that will improve their quality of life. To this end, Cogedim was looking for a respectful solution, which supported tenants' comfort  while making housings energy efficient. Regarding these rigorous specifications, the property developer found in Eco-Touch by OGGA the best solution to connect its housings.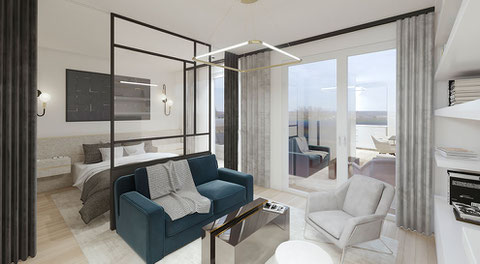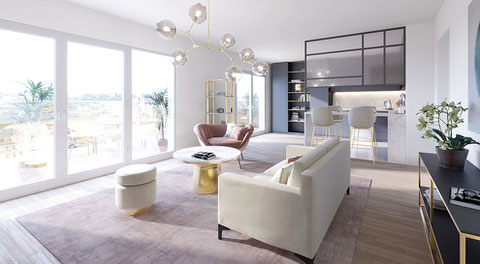 Eco-Touch : 2021 latest technology warranty
Eco-Touch is indeed surprisingly easy to use, whereas you are the tenant or the installer. The device doesn't have to be connected and it allows an energy comsumption monitoring while assuring low expenses in energy. For Cogedim, this security is key because housings will be handed at the end of 2021 and they must pick a technology that won't be outdated then.
Nearly 400 housings will be equipped by OGGA. Because of Eco-Touch solution, tenants will benefit from a mobile app allowing them the smooth running of heating/cooling, remote control of roller shutter and lighting and a monitoring of their energy consumption. After delivery, Cogedim could equip their building with Eco-BOS (solution which makes the building "smart") allowing them to detect any malfunction, to remotely monitor their energy performance and manage in a centralized way the shift between heating/cooling in the building.
This innovative and ethical project is a good way for Cogedim to extend their ambition, which was already involved with the NH-Habitat® demanding labeling for housings.
As of today, works are in great progress and the whole project should be delivered by the end of 2021.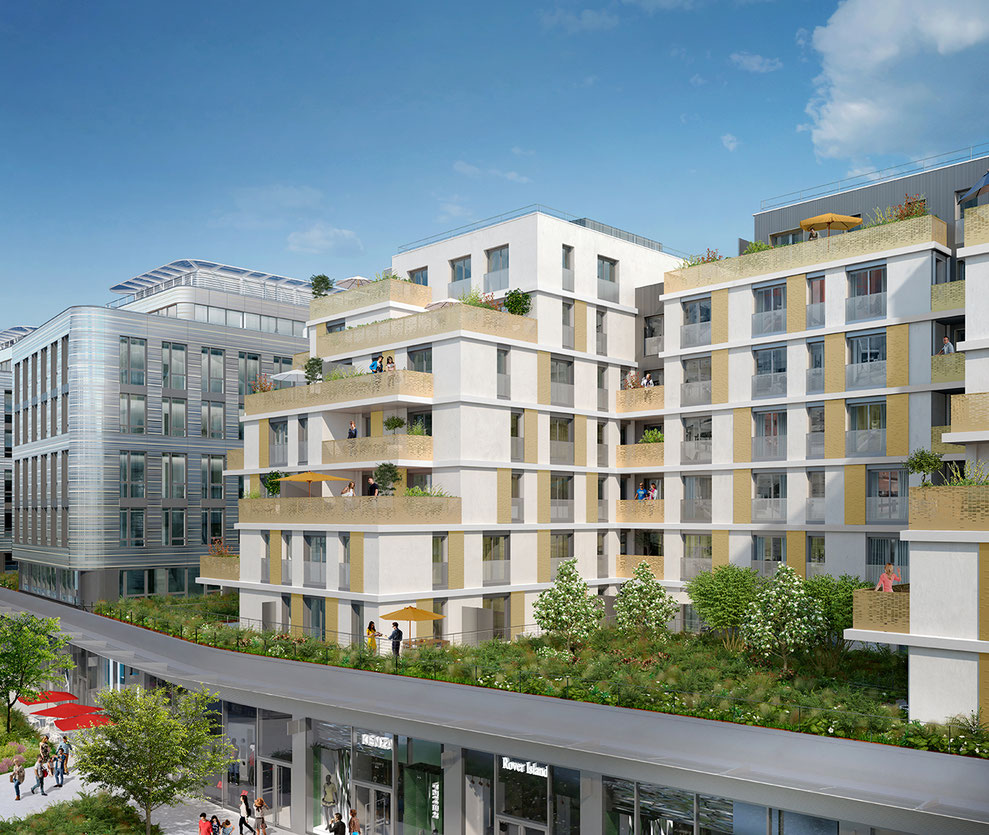 ---