---
tHE FRENCH ENERGY TRANSITION EXHIBITION
oPENS ITS DOORs To US IN lYON
This year, as a true expert in energy transition in buildings, we will attend the BePositive exhibition. It is a pride for OGGA to be present alongside all French and European companies commited to energy and environmental performance.
Our company will be present at 2 distinct stands, with two distinct projects :
The API grdf ADICT : Client's gas data collection
At the GRDF stand 2.1 J20
For a few years now, our engineers are working with GRDF to facilitate data collection from the Gazpar meter in order to anonymously transfer data to the users. Thanks to this co-development, Eco-Touch users can visualize their gas consumption in addition to their electricity consumption data: a way to control their energy budget in real time!
This year, we are invited to the GRDF stand (2.1J20) to present the operating principle of the GRDF ADICT API to professionals from the building sector. Come and meet our teams on site, they will be pleased to present the project and discuss the future of the solution!
ENERGIESPRONG COMPETITION - SEASON 2
At the exhibition space of the EnergieSprong innovation Forum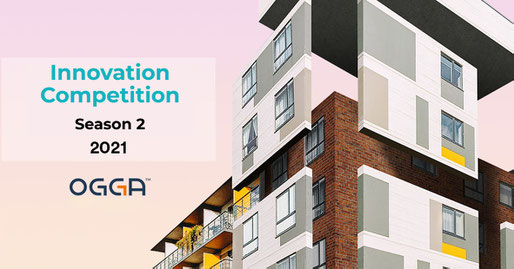 The organizers of the EnergieSprong competition, aiming to massify energy renovations, will be present at BePositive. The final stage of the contest will take place during BePositive. After months of deliberations and studies of the proposed solutions, the winners of the competition will be officially announced !
OGGA, participating in the "Solutions enabling occupants of collective housing to optimize their energy consumption habits" category, will compete alongside 20 other participans.
On the agenda :
- Tuesday, December the 14th : Day for the jury to visit the exhibition space and discover participants' solutions.
- Wednesday, December the 15th : Visitors will be able to discover all 20 renovation solutions developed by the participants of the contest. The solutions are displayed at the EnergieSprong stand !
The award ceremony for the winners of the competition will be held on December thre 15th, from 5:30 to 6:30 p.m. and will be followed by a cocktail party!
---
CLICK BELOW TO GET YOUR FREE ENTRY BADGE