" In 2019-2020, implementing a building without smart solutions is heresy "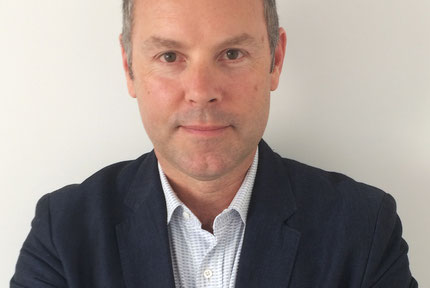 Marignan is one of the few property developers known for its innovation and energy transition policy.
The Marignan group is today engaged in a large-scale testing of smart home solutions, to make homes connected for their owners. An operation in which OGGA is a partner.
How is this experimental stage going so far? How is smart home going to be deployed by a property developer which delivers 4000 dwellings every year ? 
Interview with Remy Defay, Chief Technology Officer at Marignan.
What is your vision of Smart Home at Marignan ? 
   Remy Defay : For me, when we talk about Smart Home, we must differentiate smart home and connected home. To be smart, a home must be able to implement orders: for example to open roller shutters, to manage its heating system and lightings, or any other service that can benefit occupants. When a dwelling is connected, it becomes possible to remotely control a home but also adapt to new smart devices entering the market. These are the two important notions we keep in mind to find the best services for our clients.
An important experimental stage to estimate the needs of occupants
How do you estimate buyers' benefits ? 
   Remy Defay :  Remy Defay : We are currently making tests to know more about clients' expectations. For example, we try to understand if it is important to them to have a connected lighting system, or if it is just an additional gadget. 
We also conduct surveys among users to gain a more global vision of the future of these solutions. As to me, in the next months and years these systems will become a must have. However, today buyers are not ready to allocate more budget to purchase this kind of systems because they do not mesure their benefits.
Eco-Touch feedbacks are really good !
What are you expecting from a connected solution provider ? 
   Remy Defay : I expect ease of use. We can have a solution that meets very specific needs, but if it's not easy to use, buyers won't pay attention to it. Today we can clearly see it with thermostats... That's really the first expectation I can express. Then there are the availability, proximity and responsiveness of the teams, which are very important to Marignan. We need a supplier that can accompany us when there is a problem, be proactive and know what solution may be pertinent or not.
We do not want to sell a system that won't be used by occupants. It is necessary for the provider to take all these factors into account, and OGGA got it all. 
Actually, how is your partnership with OGGA ongoing ? 
   Remy Defay : Remy Defay : Very well, feedbacks are very positive ! It is a dynamic and close team, which accompanies its clients in a very professional way. Today OGGA's cornerstone is energy savings. And its Eco-Touch solution is easy to install and intuitive for users. This is a real advantage compared to other solutions.
What we can observe is that once a dwelling is equipped, the solution adapts itself to the occupant, regardless of whether he is a passive user not interested in these topics, or he is very active and receptive to energy challenges. This system meets the needs of the building sector of today.... and those of tomorrow, as with its open protocol Eco-Touch is a scalable solution. This is also very interesting.
" My everyday connected device will have to communicate with my home "
In your opinion, in the mid and long run which new functionalities will develop and appear on the market ?
   Remy Defay : If we want to look ahead in the coming years, our homes will have to be able to integrate new connected devices of our buyers : smartphones, voice assistants (such as Google Home, Alexa)
All the infrastructure will need to adapt to these new technologies and habits that come along. Managing all these connected solutions with only one mobile application will be vital. My everyday device, for example my phone, will have to communicate with my home. 
It certainly is not easy to forecast anything yet, but do you think that in 2020, all homes by Marignan will be connected ?
   Remy Defay : I wish I could say yes ! The installations naturally have a real cost and we are still reflecting on this topic. But what I know is that it will be more and more difficult to provide "simple" dwellings in which you cannot remotely control some daily activities. And this is the core of what we are doing today. It's our job to make the right choices in response to challenges and not make mistakes !
" it is important to take small steps towards Smart Building "
We hear a lot about Smart Home, and also about Smart Building, is it a tangible concept in property development nowadays ?
   Remy Defay : No, it is not yet, and it is important to take small steps towards smart building. Our clients need above all a home that meets their expectations : comfort of usage, quality of life, financial benefits, security, etc... 
The fact that a building communicates with the outside world is not a priority as of now. Our clients want an enjoyable home with a little touch of intelligence. This idea of "connecting the building at any cost" isn't entirely completed yet. But it is certainly the future. On the other hand, we can see that technologies are getting better and that property developers are interested. And of course, we are keeping an eye on the subject…
---